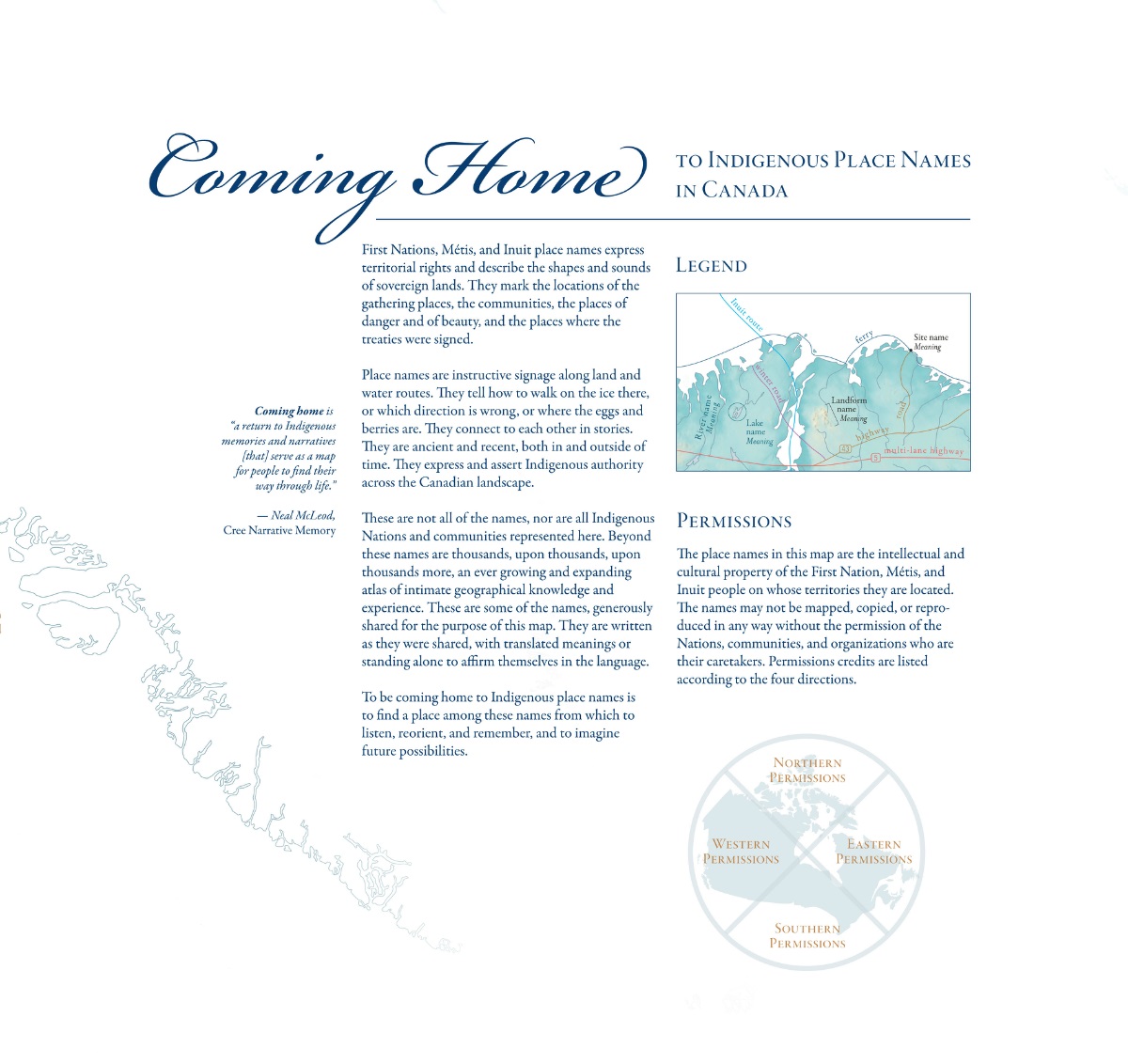 "Coming Home" rolled maps SOLD OUT; folded maps still available
Please be advised that our latest map publication, "Coming Home to Indigenous Place Names in Canada," is temporarily unavailable in the rolled format. The map is still available for sale in the folded format and as a free digital download.
We plan to offer the rolled map again after a second printing, tentatively scheduled for October 2018.
Get notified of "Coming Home" second printing here!