Maine Bound
Maine Bound is a program within Campus Recreation at the University of Maine. It is based out of the Maine Bound Adventure Center.
Through Maine Bound, we offer a comprehensive outdoor experience for all skill levels. By combining recreation and education our programs offer adventure opportunities for every lifestyle while instilling skills that are used in everyday campus life.
Through our professional staff and devoted student instructors we are passionate about educating everyone in all the responsible fun and adventure that the majestic Maine outdoors has to offer.
Maine Bound Hours
Front Desk and Bouldering Wall ONLY:
Mon, Wed, Thurs, Fri: 11:00 a.m. – 10:00 p.m.
Tuesday: 11:00 a.m. – 4:00 p.m.
Saturday & Sunday: 4:00 p.m – 8:00 p.m.
Climbing Wall Is Also Open:
Monday – Friday: 3:00 p.m. – 10:00 p.m.
Saturday & Sunday: 4:00 p.m.  –  8:00 p.m.
CLOSED On:
Fall Break: October 9, 2015 – October 12, 2015
Thanksgiving Break: November 24, 2015 – November 28, 2015
Winter Break: December 19, 2015 – January 16, 2016
New Years Day: Closed on January 1, 2016
Spring Break: March 5, 2016 – March 19, 2016
Memorial Day: May 30, 2016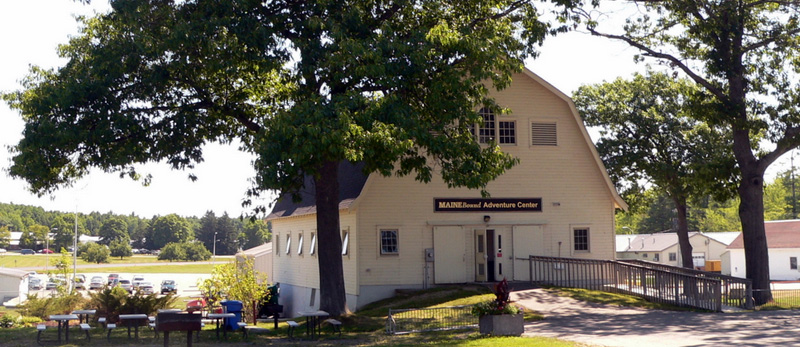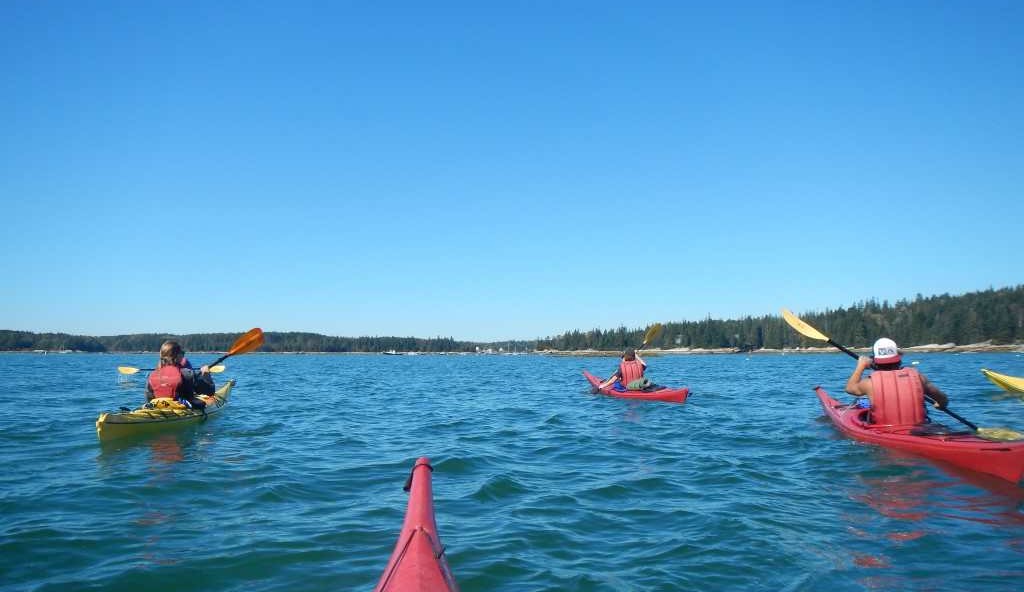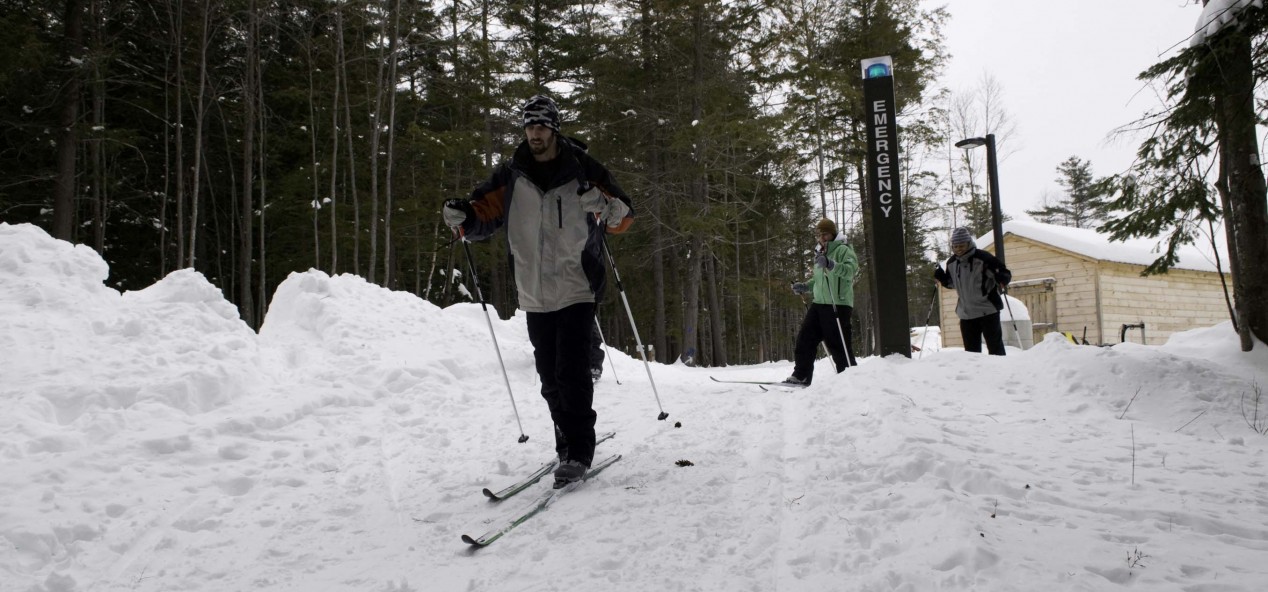 Directions to the Maine Bound Adventure Center
From I-95, take Kelley Road Exit #191 in Orono.
If coming from the South, turn right at the end of the exit ramp. If coming from the North, turn left at the end of the exit ramp.
Drive 1 mile to the red flashing light at the T intersection.
Turn left onto Route 2 / Main Street Orono.
Drive 2.5 miles to the third set of traffic lights.
Continue straight/right through the lights and watch for Bangor Savings Bank on your left after less than a mile. This marks the Rangeley Road entrance to campus.
Turn left into the Rangeley Road entrance.
If you don't have a parking pass issued by the University, and if it is a weekday before 5:00 p.m., look for the Public Safety building on your right. Stop there for a temporary parking permit. Turn right as you leave the parking lot.
Bear left at the Y to follow Rangeley Road.
The Maine Bound Adventure Center is the large, yellowish-cream colored, gambrel-roofed barn that you can see just on the other side of the ornamental garden and the road beyond.
You can either park on the large lot to your left, or you can turn left at the next road (Sebago Road) and park in the lots to the left or right.
The entrance, which is on the upper floor, is on the west side and faces the Memorial Union.