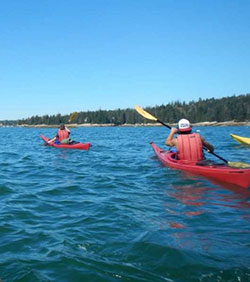 Gear Sale on April 9!
Got gear to sell? Need some gear?? This event is for you! Come visit the Maine Bound Adventure Center on April 9, 2017 to pick up some new and used gear at awesome prices. At the sale, you will find rock climbing, paddling, camping gear and much more.
Cash and Check are preferred! We will have the ability to process credit cards, however it is limited.
Have some of your own gear to sell? Looking to clean out the gear closet a little? We'll sell it for you at only a 10% commission! Gear drop off times: At Maine Bound Adventure Center, during front desk hours and the morning of the sale 8:00-8:30 a.m. Type of gear to bring: hiking, climbing, paddling, bike equipment and other sporting gear (NO firearms/weapons).