Mission and Values



---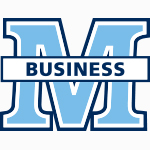 The mission and vision for the Maine Business School have long emphasized student learning, faculty scholarship, and service to the community. These themes align with the UMaine strategic direction and resonate with faculty, students, alumni, Advisory Board members, and the community.
Our values drive us to care
Connect through collaborations and teamwork with a mindful view of global partners.
Adapt through innovative steps for our curriculum and outreach efforts.
Respect people as we expect professional interactions and integrity in ourselves and others.
Engage with current thought leadership about business practice and data driven decisions.
We CARE about our students, colleagues, communities, and the world beyond.
Our vision emphasizes change
We are catalysts for sustainable change in our approaches, processes, and communities.
Our mission is to lead
Our mission is to engage students and professionals in academic adventures focused on evolving business practices and to advance knowledge through scholarship as we connect with our communities.
---
The Maine Business School and the Graduate School of Business believe that supporting, respecting, and appreciating diverse perspectives and experiences strengthens our community, challenges our assumptions, and yields better decision making in business and in life. We are committed to ensuring that all members of the MBS and GSB communities feel welcomed, heard, and engaged. Learn more on our Diversity, Equity, and Inclusion webpage.