Bound for Business
Our 2022 Trip
This exciting experience is designed to build community and friendships the week before classes begin. It's a great way to get to know your fellow classmates, build connections, meet some of your professors, and have fun in the great outdoors. Join us and get a true taste of Maine during our Bound For Business trip, led by Maine Bound, a University program that offers comprehensive outdoor experiences for students and community members of all skill levels. Sixty business school students will spend four days and three nights in beautiful western Maine.

Our base camp will be the University of Maine's 4-H Camp & Learning Center at Bryant Pond. Students will have the opportunity to go hiking, swimming, canoeing, rock climbing, and more in small groups. Students and Maine Bound student leaders will participate in meaningful positive activities that will foster community, team building, and allow for reflection.

Space for this outdoor experience is limited, and reservations will be taken on a first-come basis. You do not need to have any experience to join. Students who sign up for Bound for Business will automatically be enrolled in the Adventure RLE course and be placed in the Business Living Learning Community in Somerset Hall.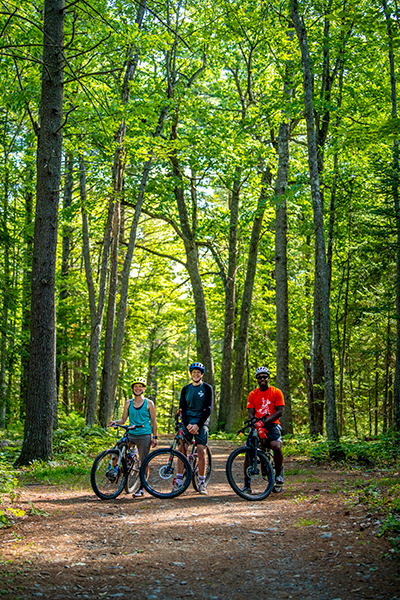 Hear from a few of our 2021 Bound for Business students on why they decided to participate…