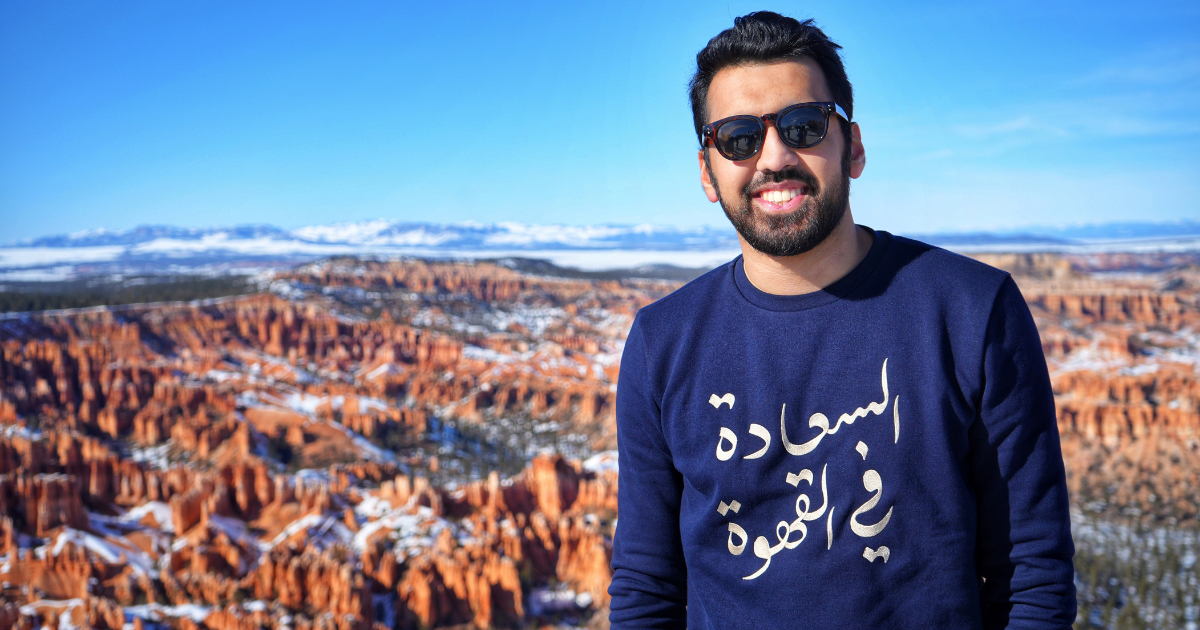 Alumni Profile: Waleed Rahmatullah
Waleed Rahmatullah, '18, grew up in New York and Saudi Arabia. He moved to Maine soon after high school with his parents. He studied Management, Business Information Systems, and Entrepreneurship at the Maine Business School. Today, he works for Uber in New York City. 
Why did you decide to go to the University of Maine for college?
My parents decided to move to Maine first. I figured I'd stay close to them in Orono, where UMaine offered the business and computer science programs I was looking for.
Why did you decide to study business?
My UMaine journey actually started in Computer Science. I quickly realized I really just enjoyed programming, which I had spent some time teaching myself over a few summers anyway. I also knew I wanted to work in the start-up space. I figured, what better skills to complement programming than business management?
What was your favorite MBS class and why?
International Business with Professor John Mahon was a fun class. Dr. Mahon made the class engaging, with lively classroom discussions and case study reviews. It was also an honor to be in Dr. Mahon's last cohort of students before retiring!
You work in Strategy & Operations at Uber. What do you do in this role? What are your responsibilities?
Currently, I work on Uber's Rider Operations team. Our team is largely responsible for managing the day-to-day running of the Uber Mobility/Rides business. This mainly involves developing and executing the strategy to get more riders to rely on Uber to get where they want to go. Our team also closely monitors cities where we get the most trips and have more room to grow, and makes plans to drive Rider and Driver engagement.
What do you love most about your current job at Uber?
The impact me and my team have on the entire Uber business makes every day both challenging and exciting. The problems we solve are also very interesting, allowing me to pick up new skills and interact with various teams constantly.
What are the biggest challenges you face in your role at Uber?
I think the biggest challenge is also what I find most exciting about my role, which is keeping up with how fast the marketplace and economy are changing and responding to those changes dynamically. The nature of the role constantly exposes you to new environments and business scenarios. This keeps you on your toes and truly allows you to grow along the way.
How did your business degree prepare you for your current career?
My time at UMaine allowed me to experience new disciplines that ultimately allowed me to grow in my curiosity, think critically, and develop the skills to evolve in an ever-changing business landscape.

I was fortunate enough to participate in the International Collegiate Business Strategy Competition for my capstone course as a senior. This experience was my favorite memory from undergrad. Taking part in a semester-long business simulation with your classmates and making C-suite-level decisions on a business was incredibly fun and fruitful. It was easily the most influential time during my undergrad.

More specifically, though, my concentration in BIS gave my career the head start it needed by introducing me to database management and SQL. It allowed me to hone my computer programming skills, all of which I lean into daily in my current role!
What advice would you give a current MBS undergrad?
There are two main pieces of advice I would give. Firstly, make an effort to get to know your professors personally. They are your biggest assets as a student. Plus, you never know when you'll need to try to turn that B+ into an A. And secondly, find an excuse to make the most of every class, even those you don't particularly enjoy. Your success as an MBS grad will often be correlated with your ability to navigate new and unfamiliar disciplines with unrelenting curiosity.