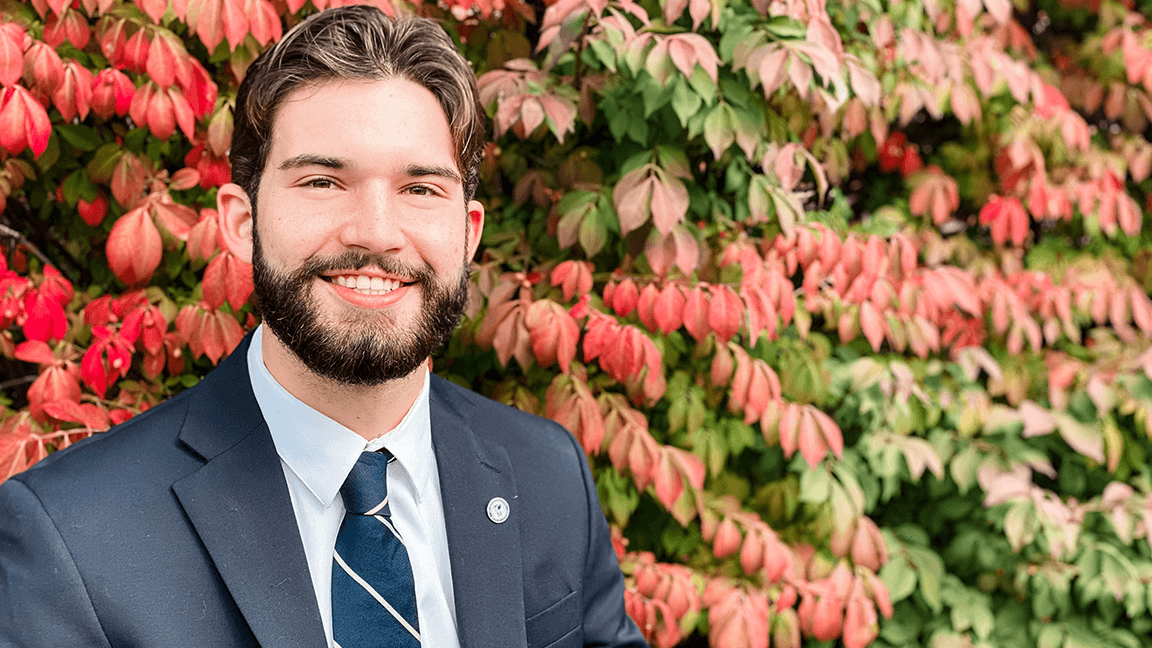 Internship Story: Isaiah Bedsole at Mainely SEO
While Isaiah Bedsole loved learning about marine science, he felt the tug toward marketing during his career at UMaine. He dove into completing a marketing minor in the Maine Business School and became enthralled with Search Engine Optimization (SEO). His summer internship with Mainely SEO through the Innovate for Maine program gave him applicable skills for a future career in marketing. Isaiah, from Melrose, Massachusetts, will graduate in December 2021.
What interested you about this internship opportunity at Mainely SEO?
I only heard about Search Engine Optimization (SEO) briefly through a marketing course. I tried to teach myself some basic SEO practices and apply them to my positions in the student organizations I was involved with, namely ATO, Senior Skulls, and Student Government. Eventually, I became so sick of teaching myself everything that I was extremely excited to have a professional mentor.
What did you enjoy most about your internship experience?
I most enjoyed the learning experience. I learned everything about basic SEO thanks to my mentor, CEO of Mainely SEO Nathan O'Leary. Having one-on-one time with a professional gave me what I was searching for with this internship opportunity. Without his help, I don't think I'd be as confident as I am currently with SEO.
What were you tasked with as an intern?
I had various assignments related to SEO auditing, web page design/upkeep, email marketing, SEO content writing, analyzing SEO data metrics, and SEO educational courses. Depending on the task, I'd work one-on-one with specific people on the Mainely SEO team. For instance, if I were doing web design, then I'd work with their developer.
What are some things you learned during your internship that you couldn't have learned in the classroom?
I learned so much throughout this internship that I could go on for hours. Long story short, I learned the fundamental techniques behind SEO rather than just general industry-related facts. I got to have hands-on experience with SEO extension tools and web design software that wouldn't typically be covered in a typical marketing course. Aside from that, I learned applicable skills that will translate to career experience, which I have since leveraged in job interviews.
How has this internship helped your future?
This internship experience helped me better understand where I wanted to go in the marketing field. With an area of study so diverse, this opportunity gave me the insights that I desperately needed to understand better what I really wanted to do. From my experience with recent job interviews, the fact that I had SEO experience on top of marketing experience has given me an edge against competitors applying for the same position. I'm finding that it is rare that someone with marketing experience at such a young age also has technical SEO skills to back up their marketing degree.
What would you say to other students considering an internship?
Learn as much as you can as fast as you can. It's such an amazing opportunity to work with professionals in the career you want to get into after graduation. Going about your day and not taking advantage of every minute you can be learning would be a waste of an opportunity.

Isaiah Bedsole
Class of 2021
Hometown: Melrose, Massachusetts
Internship employer: Mainely SEO
Major: Marine Science / Minor: Marketing