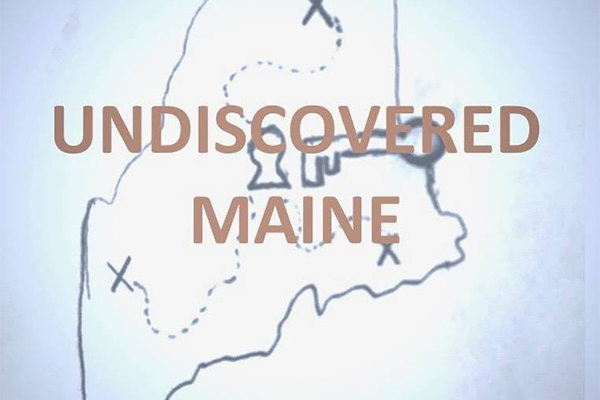 Students Explore, Promote Maine Business
What comes to mind when you think of Maine tourism? Maybe it's the bustling streets of Portland or the vivid landscape of Acadia. If so, a group of UMaine students wants to change your mind.
Undiscovered Maine is a Maine Business School student research project that aims to bring attention to areas of the state that often get overlooked. Its goal is twofold: to learn about the vibrant, lesser-known areas of Maine's economy, and to help small businesses in those economies promote themselves.
Started in 2011 under the guidance of Dr. Nory Jones, Interim Dean for Recruitment and Professor of Management Information Systems at MBS, Undiscovered Maine is an experiential extension of classroom learning.
"Did you know that Northern Maine Brewing Company may be the northern-most brewery in the country?" asks Jones. "Or that Cherryfield, Down East, has a group shop with over 70 local vendors. Most people don't."
Traditionally comprised of business students at UMaine, Undiscovered Maine teaches students about marketing, digital communication strategies, and business development through an array of hands-on experiences. Students run a website, study business best practices, and manage social media accounts.
Currently, the team includes four UMaine students: CJ Bowen (studying marketing and management), Austin Cashman (economics and management), Aaron Stymiest (journalism), and William Carter (physics). Through support from the Maine Business School and the federal work-study program, these students devote time each week to bridging the gap between consumers and rural Maine.
In addition to the work done on campus, at least once per year Dr. Jones leads the students on an exploration across Maine. In recent years the group has focused on western Maine, Aroostook County, and the Down East region. In 2017, students had the opportunity to visit all three.
"The best part, for me, was going from the county [Aroostook] to Down East, and seeing how different it is," said Cashman. "There's so much more going on in the state than you realize. We met a Broccoli farmer who not only supplies Maine, she supplies the entire East Coast."
Dr. Jones believes it's important for the team to explore the areas they seek to promote. She also emphasizes the "soft skills" students gain from these trips like time management and organization that are crucial for success in the business world.
Recently, Undiscovered Maine captured the attention of State Representative Trey Stewart of Presque Isle who invited the group to Aroostook County this past September for an economic development tour. The students visited Katahdin Cedar Log Homes, ReEnergy biomass plant, Acme Monaco, MMG Insurance, Smith Farms, and Smith and Wesson, a circuit dubbed the Trade Mission by Dr. Jones.
During the trip Rep. Stewart shared with the students his desire for a digital literacy program for businesses in Aroostook County. The team didn't waste any time, and since September the Undiscovered Maine website has been populated with resources on marketing and business technologies, with plans to expand the content to include tips for finance, accounting, and management.
"Our hope is that the website will be a one-stop shop for phenomenal activities and businesses that most people haven't heard about," said Jones. For Cashman, it represents a potentially-invaluable tool to Maine businesses. "There are generic resources for businesses all over the place, but our site will be tailored to the people of Aroostook, for example. We can connect them to resources that were previously unreachable."
To learn more about Undiscovered Maine, search Facebook and Instagram (@undiscoveredmaine) or visit www.mbs.maine.edu/undiscoveredmaine. Calls can be directed to the Maine Business School at 207-581-1968.