Fall 2016
---
The
Maine Autism Institute for Education and Research
(MAIER) is a partnership between the University of Maine College of Education and Human Development and the Maine Department of Education.
MAIER is dedicated to building state-wide capacity to improve outcomes for individuals with autism spectrum disorder (ASD).
Leadership
Training
Professional Development
Technical Assistance
Consultation
Research
---
Donate to MAIER
Help support MAIER's outreach to Maine families through our educational and social events. It's easy using our online donation page. FMI or to make a donation, visit our website.
---
Save the Date
Professional Development
November 10, 2016 Keeley's Banquet Ctr, Portland
December 1, 2016 Jeff's Catering, Brewer
February 2, 2017 Thomas College, Waterville
March 2, 2017 Keeley Banquet Ctr, Portland
March 23, 2017 Thomas College, Waterville
April 13, 2017 Keeley's Banquet Ctr, Portland
May 4, 2017 Jeff's Catering, Brewer
May 18, 2017 Thomas College, Waterville
FMI and to see all MAIER Professional Development
---
Maine Family Partnership Events
Sunday Dec. 4, 4:00-6pm
My Day to Play at the Maine Discovery Museum, Bangor
FMI see MAIER MFP
Welcome to the fall edition of Pathways
In this edition you will find helpful resources and information useful to both families and professionals. Be sure to check out our Professional Development Series for 2016-17 and learn more about new Maine Autism Leader Team training in the coming year. Check out the Family Focus and links to interesting resources available from other national autism centers.
Please do not hesitate to reach out to us if we can be of assistance. Contact us by email or phone (207-581-2352)
Best regards,
Deborah L. Rooks-Ellis, Ph.D. Director, Maine Autism Institute for Education and Research
---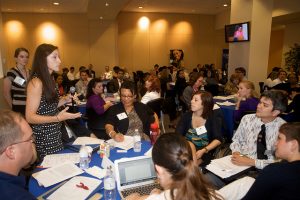 Maine Autism Institute for Education and Research 2016-17 Professional Development Series
is off to a great start! While attending our PD workshops in person is optimal, for those unable to travel, we now offer Livestream and Archive options.
[Read more]
Become a Maine Autism Leader Team (MALT) in your district! School-based and Early Intervention teams are invited to apply to receive extensive training to serve young children and students with autism. Learn more about this opportunity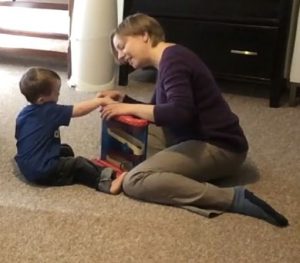 Early Start Maine is an initiative of the Maine Autism Institute for Education and Research designed to deliver the Early Start Denver Model (ESDM) intervention to young children with autism spectrum disorders. [Read more]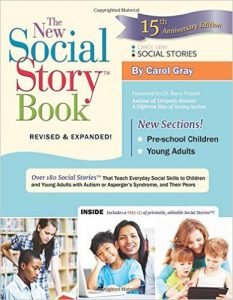 Spotlight on Evidence-based practice: Social Stories for Success. Social stories are one of the most widely used EBP to help individuals with autism understand and navigate daily life. [Read more]
---
Resources you can use
Interested in reading Temple Grandin's perspectives on how to more effectively support and interact with students and individuals with ASD? Visit the Indiana Resource Center for Autism for a list of articles authored by Grandin, noted author, autism spokesperson, and Professor of Animal Science.
Working with or raising an Adolescent on the Spectrum? Autism at a Glance is a series published by the Frank Porter Graham Child Development Center at UNC, Chapel Hill designed for high school staff and family members in supporting adolescents on the autism spectrum. Each four page resource provides practical tips and resources on a variety of topics relevant to this age group.
Check out MAIER's revised and updated Resource pages on our website!
Family Focus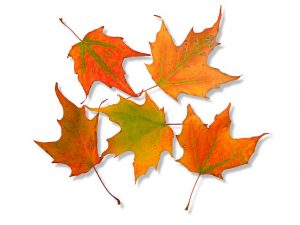 Welcome to Pathways Fall Family Focus. MAIER's Maine Family Partnership (MFP) provides outreach to individuals and families affected by ASD across the state, and in the section of Pathways, we bring news and information with families in mind.
Read about our Fall MFP outing, and learn about our upcoming family event and a new MFP project being planned for 2017. Recognizing the holiday season will soon be upon us, we are including a few helpful resources developed especially for families that include a child with ASD.
As the year comes to a close we ask that you consider making a donation to help support MAIER's outreach efforts to serve Maine families impacted by ASD. Learn more about our MFP efforts and view our website FMI on donating.
We welcome your participation in the MFP and would love to hear from you. If you are not yet on our mailing list to receive our news and announcements, or know someone who would like to be, just send along an email to Donna Doherty, MAIER Family Partnership Director. To learn more about MAIER's MFP, visit our webpages. And be sure to check out our Community Calendar to find out about other family events taking place around the state.
Hope to see you at one of our family events! Donna Doherty, MFP Director
---
Are you stressing over the upcoming holidays?
Wondering how you can help your child manage, even enjoy, the additional sensory experiences and stimulation that often accompany this time of year? Check out these resources for helpful hints and practical suggestions for families.

Tips for reducing holiday stress

Tools you can use: A teaching story to help prepare your child for Thanksgiving

"Autism and the Holidays: Sensory Overload"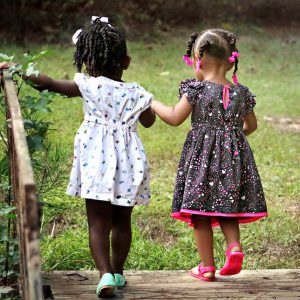 Interested in participating in a new Maine Family Partnership project? The Maine Family Partnership is looking for volunteers to work on a new project, "Places and Spaces." [Read more]
"My best day ever!" was how one child described MAIER's MFP Fall 2016 Our Day to Play at York's Wild Kingdom. Families from 13 of the 16 Maine counties gathered for a day of fun on a beautiful warm and sunny day in September. [Read more ]
Save the Date! Sunday December 4th from 4-6pm, MAIER's Family Partnership will be hosting a FREE "My Day to Play" in collaboration with the Maine Discovery Museum in Bangor. [Read more]
Help us with your feedback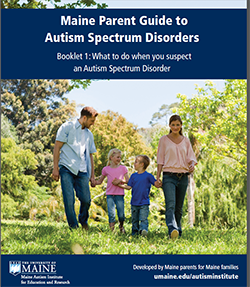 Have you been using the Maine Parent Guide to Autism Spectrum Disorders? Help us by taking this quick survey
Haven't received a copy of the Maine Parent Guide to Autism Spectrum Disorders yet? Contact us by email or phone (207-581-2352) to request your copy.
---
Contact Us
Maine Autism Institute for Education and Research
5766 Shibles Hall Orono, ME 04469
Tel: 207.581.2352 Fax: 207.581.2428 maineautisminstitute@maine.edu