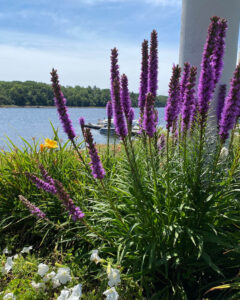 Greetings from the Maine Autism Institute for Education and Research,
As summer 2021 draws to a close and we turn our attention to the new academic year, it seems so much has changed, yet so many challenges still lay ahead. While we had hopes we would enter this new academic year by again offering on-site professional trainings and family educational and recreational events, at this time we will continue our offerings virtual and online only. We will keep you posted of any changes as they occur.
Meanwhile, we offer this end of summer issue of Pathways, with our latest news and information to keep you abreast of our work and of resources that continue to be available from MAIER. This includes:
An Introduction to Autism Research
Professional Development opportunities
Highlights of MAIER resources and toolkits for families and caregivers
Invitation to participate in PEERs research study
View the Summer 2021 issue online here.
You can help us by sharing this newsletter with others interested in MAIER's work or offerings. Please do not hesitate to reach out to us if we can be of assistance. Contact us by email or phone (207-581-2352)
Best wishes as we enter this fall season,
Deborah L. Rooks-Ellis, Ph.D., Director, Maine Autism Institute for Education and Research
Donna Doherty, MAIER Family Partnership Director             

The Maine Department of Education provides significant support and funding for the activities and outreach of the Maine Autism Institute for Education and Research. Special thanks to Erin Frazier, Director of Special Services Birth-20, Maine Department of Education, for her ongoing support for this project. To learn more about this unique partnership, see the "About Us" tab above. 


Pathways Archives
The Maine Autism Institute for Education and Research (MAIER) is a partnership between the University of Maine College of Education and Human Development and the Maine Department of Education. MAIER is dedicated to building state-wide capacity to improve outcomes for individuals with autism spectrum disorder (ASD).
Leadership
Training
Professional Development
Technical Assistance
Consultation
Research