Lindsay Taylor
Lindsay Taylor graduated in 2018 with a BA in Art History and earned Highest Honors for her final thesis. In April 2021 Lindsay earned an MA in Fine and Decorative Art and Design from Sotheby's Institute of Art. She is now working in the development office at The Frick Collection in New York.
---
Jill Pelto
Jill Pelto's '15, '18G watercolor and colored pencil creation Current is Time magazine's cover for its special July issue that focuses on climate change. Her cover is an artistic rendering of information about climate change. Pelto earned degrees in both studio art and earth and climate sciences.
"I hope that my art encourages audiences to connect with science in ways that are emotionally relevant," she says. "Art is a powerful platform to ground climate change discussion in everyday life and culture."
For more about Jill and her cover, click here.
---
Meg Gipson
After an eight year adventure in Portland, Oregon as a Special Education teacher, Meg Gibson finds herself
right back where she started; running the art program at Gardiner Area High School, her alma mater. Now six years at GAHS, that tie spent traveling and experiencing alternative education settings offers her kids a fresh look at the concepts of community and global citizenship.
---
Matthew Foster
Having just completed his BFA in Sculpture, Matthew is now working as the sculpture technician for the Department of Art. He is also continuing to make and exhibit his sculpture. Matthew approaches each of his pieces as a type of self-portrait and reflection of personal experience.
Click here to read more about Matthew Foster
---
Hannah Bailey
Hannah Bailey (Art Education BA) has illustrated a new children's book, authored by her mother Kellie Doyle Bailey. PESI Publishing will release Some Days I Flip My Lid in October 2019. This delightful and fully-illustrated story follows 3rd grade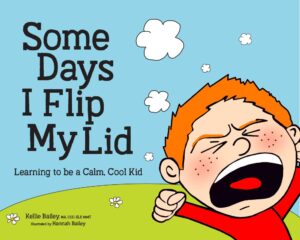 Max as he navigates his emotions and some days flipping his lid. As Max becomes self aware of his ever changing emotions he learns mindful strategies to become A Calm Cool Kid. Available for pre-order on Amazon.
---
Jaclyn Bousquet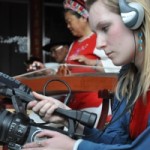 This past May, UM Department of Art (BA Art Education, 2011) alumna, Jaclyn Bousquet, traveled to Beijing and the Dali area ofYunnan Province in China with Professor Laurie Hicks and members of the ChinaVine.org research team to document Rao San Ling, a "rite of spring" festival celebrated by the Bai, one of China's many ethnic groups.
Click here to read more about Jaclyn Bousquet
---
Eric Hutchins
Mr. Eric Hutchins, art teacher and Visual and Performing Arts Co-Chair at Bangor High School, was awarded Most Valuable Educator by the Boston Red Sox in the summer of 2019. Most Valuable Educator winners are selected based on essays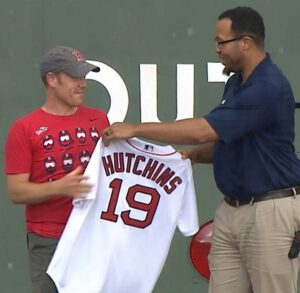 that students submit to nominate a favorite teacher. Winning educators are recognized on the field during a home game and receive a personalized jersey.
Mr. Hutchins has been teaching at Bangor High School since 2003. He teaches all the graphic art classes, including digital art, photography, graphic design, AP 2D design, yearbook, and outdoor photography. He graduated from the University of Maine in 2003 with a B.A. in Art Education and a B.A. in Studio Art and New Media. He is currently pursuing a Master's in Educational Leadership at the University of Maine.