Externships
ARI's summer externship is a great opportunity for undergraduate students to get hands on aquaculture experience working as employees of industry and non-profit partners in Maine's aquaculture industry. The 12-week externship is paid through UMaine for 40 hours/week. Externs are expected to complete a project identified by the host institution and present the results at the end of the summer at an aquaculture symposium. Externs also participate in communications training, professional development, and receive mentoring from ARI's Internship Coordinator. Students outside UMaine can apply but must be enrolled at their home institution for the fall semester.
Rising juniors and seniors currently enrolled in a 4-year accredited college/university or 2-year community college with an interest in developing interdisciplinary skills within the aquaculture sector and its diverse career pathways. Students must be a US citizen or permanent resident. Indigenous students and underrepresented minority students are strongly encouraged to apply.
Contact ari@maine.edu for more information
Salary and Credits
Salary: $15/hr
Credits: We will work with non-UMaine institutions to facilitate credit transfer if needed
Housing is available for a fee at the Center for Cooperative Aquaculture Research, University of Maine at Machias, the Darling Marine Center and the UMaine Orono Campus and University of Southern Maine.
How to Apply
Deadline: The Externship is closed for 2023. Please check out our fellowship opportunities which are open until March 15th. We will reopen the 2024 application in November 2023.
When you click on the "Apply to Be an Extern" link at the bottom, be prepared with the following:
Please tell us about any leadership experiences you have had (in a student group, sport, outdoors, in a job, etc).

Please tell us about your experience working as part of a team.
To complete your Application Package, you will be prompted to upload the following documents as a .PDF, .doc, or Google doc.
A. Cover Letter
B. Resume
C. Un-official Undergraduate Transcripts
D. Names of two references
E. Personal Statement: This can either be a video statement (<5 minutes) or a written statement (~500 words). Within your statement please answer the following:
Make sure your cover letter/video and resume are tailored for this specific externship experience. These materials are used to help make the best matches to extern hosts;

Do not discount non-academic job experiences! Many non-academic jobs allow you to develop skills sets that are extremely important for the externship. e.g. customer service, team work, managing teams, organizational skills, communication skills, etc

Your cover letter/video is an opportunity to tell the selection committee more about you and your interests. Focus on the skills you bring to this externship and the skills you want to develop. In addition, highlight your career aspirations.
Resources to aid in application completion:
UMaine Career Center Resume Guide

UMaine Career Center Content for Cover Letters

Host Application and Information
Deadline: February 1st
The Aquaculture Research Institute (ARI) is seeking extern hosts for the ARI Industry/Non-profit Partnered Externship for the summer of 2023. This is a great opportunity for host sites to train future aquaculture workforce participants and is open to both industry and non-profit or regulatory agencies.
View the Externship Informational Webinar for Host Applicants here
Requirements of Hosts:

Only externs and hosts accepted through a competitive application process and vetted by ARI are eligible for the program. The hosts that are chosen will be able to choose from a pool of qualified students. Host responsibilities include: on-site job training, a short program evaluation survey and attendance at the student symposium. Hosts who can offer housing will be prioritized.*
As part of the host application, you will be asked to outline a summer project for the extern. In the past, student projects have included: conducting research projects, developing outreach/educational materials, researching policy resources, and building needed equipment or systems. This year we will also include projects that aid with business plans and marketing tools.

Other host duties include:

Providing the extern with a full-time working environment;
Providing training and mentorship needed to aid the extern in becoming a productive member of the host organization team;
Participation in program evaluation and the research symposium on August 10th.

*A big consideration for extern placement is the availability of housing. While it is not a requirement, hosts that have housing plans will be given priority. If you want to apply, but do not have any housing plan please contact ARI (email: ari@maine.edu) as ARI is willing to help with identifying potential housing at UMaine sites.
May 22: Summer Externship Start Date
Aug 10. Aquaculture Research Symposium
Aug 11. Summer Externship End Date
Externship will include activities such as field trips to aquaculture facilities, communications workshop, and a final public presentation at the Aquaculture Research Symposium.
Past Externships Experiences
Read about past externship experiences below.
Town of Brunswick Coastal Resources Department
ARI Extern Andrew Hoffman Maps the Future of Shellfish for Brunswick, ME. Hoffman's externship consisted of ecological restoration to sustain, conserve, and enhance Brunswick's ecologically sensitive areas and species. Mapping mudflats using GIS Hoffman was able to visualize clam populations and tell stories through interactive maps. He also worked to monitor invasive green crabs to support shellfish conservation.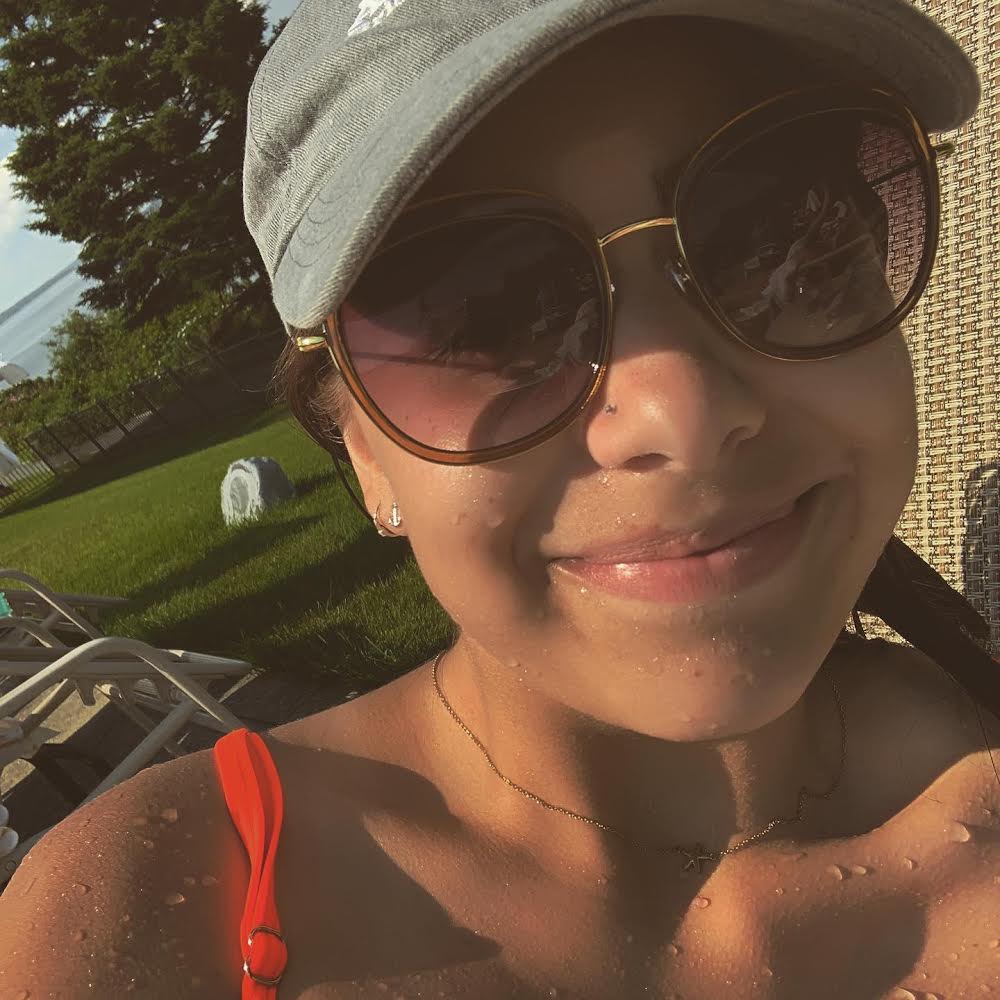 American Unagi
ARI Extern Carli Spada Works with American Unagi, the Only Eel Farm in the U.S. Spada focused on communication products such as creating information pamphlets for outreach programs, as well as caring for the eels themselves. Through hands-on experience Spada gained culturing skills by feeding the eels, cleaning their tanks, and monitoring water quality.