Directions
Campus Map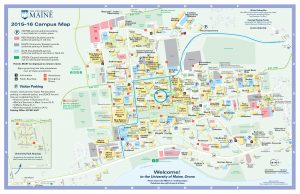 Click on the map to enlarge it.
If you are using a GPS device to find us, or Large truck freight, use our physical address:
30 Beddington Rd
Orono, ME 04469
All Mail, UPS, FedEx Use our mailing address:
5796 AMC Bldg
Orono, ME 04469
Instructions from I-95 North to AMC: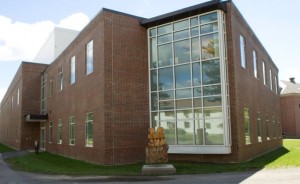 Take I-95 exit 193 Stillwater Avenue Old Town
Turn right on Stillwater Ave.
Turn right on College Ave just after the bridge into Old Town (4th traffic light from interstate).
Turn left on Long Rd just after Alfond Arena (white peaked roof building)
Turn right onto Flagstaff Rd.
(19 Flagstaff road on GPS will usually get you to this turn)
Turn right onto Beddington Rd just before the Collins Center of the Arts.
AMC is the large brick building, entrance is on either side.